BREAKING: Mayor Bloomberg Attempting To Evict #OccupyWallStreet Protesters
Claiming a need to clean the park, the Mayor sounds eerily like Governor Scott Walker before the occupation of Wisconsin's Capitol building was forced out. See the new "rules" below and then sign the petition to defend #OWS' right to protest!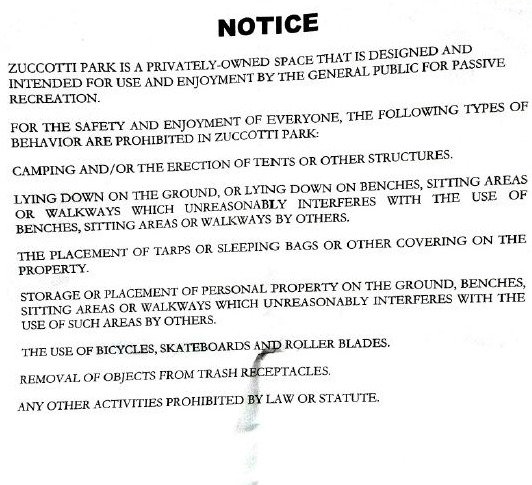 Found on ThinkProgress' Yfrog page. Bloomberg photo courtesy of TalkMediaNews' Flickr account. Originally submitted by Angie A.