BREAKING NEWS**: Anderson Cooper Gay, Happy With Self
Conservative powers-that-be, your fear machine isn't working on America. Looks like folks are less and less concerned with what you think of them.
**The breaking news part may or may not be sarcasm. Your call.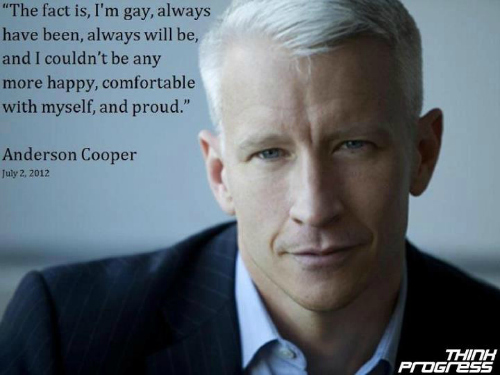 Found on ThinkProgress' Facebook page. Originally submitted by Brandon W.