Clicking This Could Be Dangerous To Your Misunderstanding Of Canada
We keep hearing about how Canadians flock to America for health care. Where is this fallacy coming from?
This is how many Canadians come here for medical care: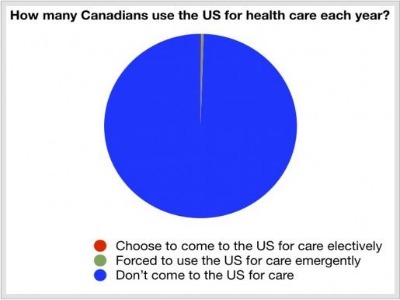 The net number of doctors coming to the U.S. to practice medicine is surpassed by the number who go to Canada:
And how do doctors in Canada feel about their practice?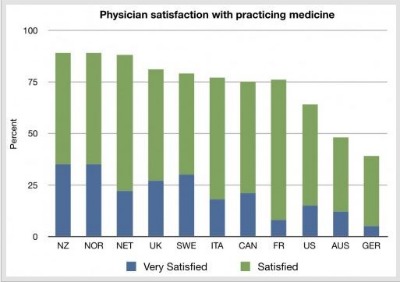 Originally submitted by volunteer editor Laura S. Found on TheIncidentalEconomist.com.