Hey North Carolina, Arizona, And California Did You Feel That?
Oh you did? Well let's check in with Alabama, Alaska, Arkansas, Colorado, Florida, Georgia, Idaho, Kansas, Kentucky, Louisiana, Michigan, Mississippi, Missouri, Montana, Nebraska, Nevada, North Dakota, Oklahoma, Ohio, Oregon, South Carolina, Tennessee, Texas, Utah, Virginia, Wisconsin . . .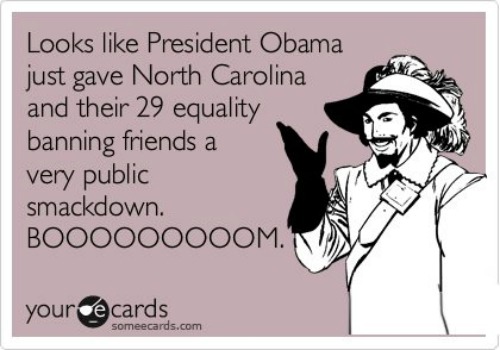 Found on Greed.Oppression.Piety's Facebook page. Originally submitted by Jayne F.