One Company That's Possibly Even More In Bed With Our Government Than Wall Street
Does this look right to you?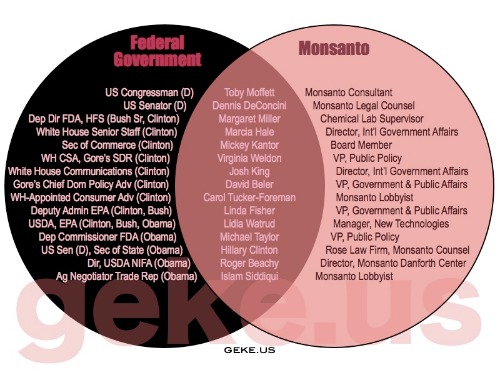 Editor's Note: In case you don't know about Monsanto and its chokehold on the agriculture industry (i.e. every single food item you probably put in your mouth), you can read about it here AND sign the petition!
Found on Geke.us. Originally submitted by Robin B.