Top-Secret Bush Foreign Policy Memo Revealed
Ever wonder what the Bush Administration's most brilliant thinking on foreign policy looked like? Now we know, thanks to this 2003 document that former Defense Sec. Donald Rumsfeld posted on Rumsfeld.com.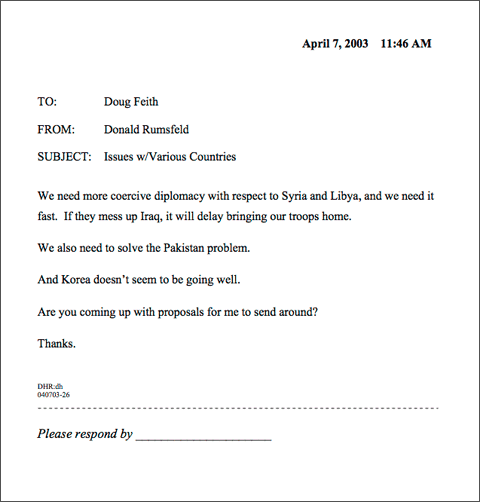 By the way, has there ever been a more delightfully vague memo title than "Issues w/Various Countries"?
Found by Peter on AmandaDobbins.com.