The Last Time North Carolina Amended Its Constitution To Regulate Marriage, It Was To Ban Interracial Marriage
Yesterday's North Carolina Amendment 1 vote made extra sure that marriage equality was banned in the state constitution. It also now makes it official that all 11 original Confederate states (13 if you count Missouri and Kentucky, as the South did) have adopted a constitutional amendment discriminating against this particular minority . . . sigh.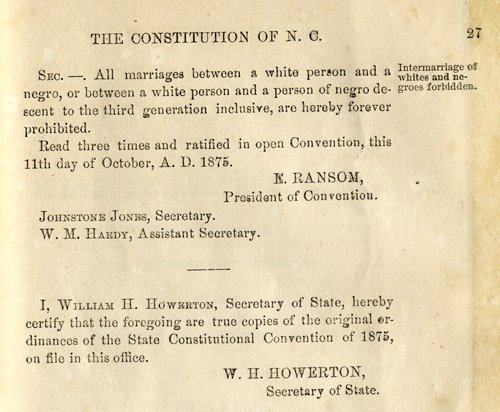 Found on the Facebook wall of ThinkProgress. Originally submitted by Brandon W.