The Most Ridiculous Mockery Of Justice We've Seen All Week
Possibly ever. Look: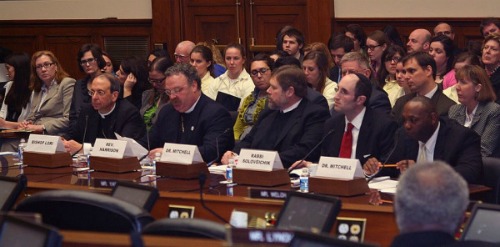 When pulling together a panel for a Congressional hearing on birth control, wouldn't you think it would have at least one woman on it? Come on! This is what Rep. Darrell Issa, the House Oversight Committee Chairman, said when turning away the sole female voice that would have been heard:
"As the hearing is not about reproductive rights and contraception but instead about the Administration's actions as they relate to freedom of religion and conscience, he believes that Ms. Fluke is not an appropriate witness."
Found on Twitpic.com. Originally submitted by Marika S.