The Perfect Facebook Status For Labor Day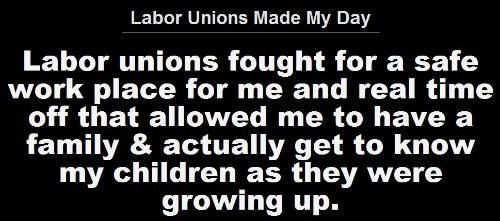 Copy and paste the text below when you share this page to show your support for labor. Heck, we won't stop you from making it your profile picture, too! Happy Labor Day!
Labor unions fought for a safe workplace for me and real time off that allowed me to have a family & actually get to know my children as they were growing up. Repost this if you appreciate what labor unions have done for all of us!
Found on LaborUnionsMadeMyDay.com. Originally submitted by Margaret M.