The Truth About Rick Perry's 'Texas Job Miracle' In One Chart
Rick Perry believes that the federal government is really "intruding on our lives"—except when it helps him look good. Take a look at where all these Texas jobs really came from: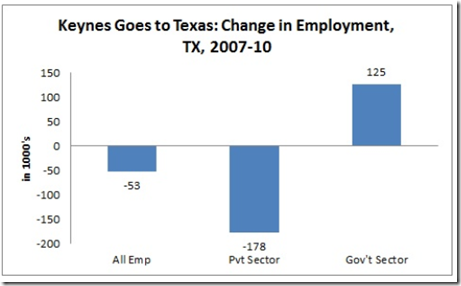 Found on egbertowillies.com. Feature image from Flickr user eschipul. Originally submitted by Alicia E.