What 52 Years Of Tax Cuts For The Wealthy Looks Like
Why has the federal tax burden on the nation's 400 highest annual income decreased by two-thirds, while the median American family's is on the rise?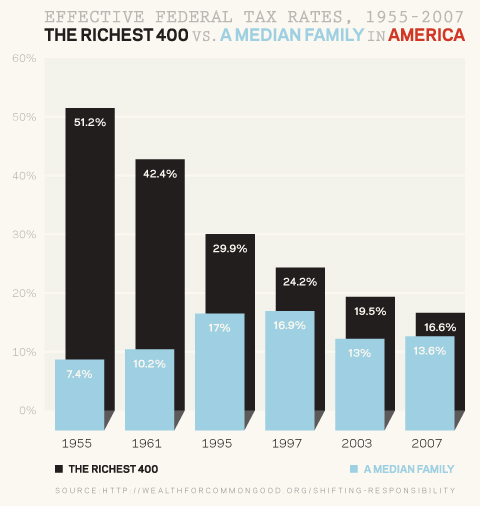 It's time to raise taxes for the wealthy, and stop attacking the middle class.
Originally found on WealthForCommonGood.org.